Addis Ababa, Ethiopia– Bethelhem Dejene, a 23-year-old entrepreneur sits in workroom with 15 others for an ice breaking exercise. She is creating a business plan. Outside individuals work in offices getting an early start on their day while some gather in the kitchen to get their morning coffee boost. The office is blueMoon, an agribusiness focused business incubator and Bethelhem is part of the 2018 Bega-batch of startups to join the organization. Her idea is to produce paper from straw and bamboo instead of wood. She and a team of 5 joined blueMoon to gain knowledge on how to start their business and acquire investors. Betelehem expressed it was daunting to commit to a 4-month long incubation program but, 3 weeks in, she has found it enormously useful.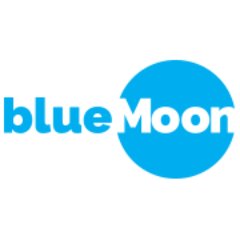 blueMoon is a collaborative work environment open to individuals or teams in need of temporary office space, young entrepreneurs, creative professionals in need of support and consultancy. blueMooon is not the first innovation hub of its kind in Addis but it is certainly the largest. Divided into co-working space and offices for companies or freelancers and incubation space for fresh startups, blueMoon caters to a diverse group of people.
While there is a global tech slowdown, African cities are highly investing in the market. iceaddis, the first innovation hub and startup incubator in Ethiopia began working in 2011. According to Markos Lemma, founder of iceaddis, there were maybe 5 or 6 hubs of this kind in the continent at that time. According to a recent survey by GSMA's Ecosystem Accelerator, a program that works to enable partnerships between operators and developers in Africa, there are 314 tech hubs and incubation centers across 93 cities. Which compelled us to ask why these incubators and hubs have mushroomed in such as short period.
Markos points towards the conducive environment created by many local entrepreneurs understanding the requirement for youth involvement in the economy and the need for high tech solutions to local problems whether it is in health, transportation, agriculture or education. iceaddis, blueMoon and xHub Addis all accept applications from startups and accept business ideas. iceaddis focuses on technology and the creative industry while blueMoon looks for innovators combining agriculture and technology to improve agribusiness in Ethiopia. xHub Addis, founded by Tewodros Tadesse, began as an initiative of Center for African Leadership Studies in 2014 with the purpose of offering mentorship to young entrepreneurs, give back to the community and create something of lasting value. Social entrepreneurship and tech-based startups are accepted for a yearlong incubation process.
Read more at: The Reporter